COVID-19 UPDATE!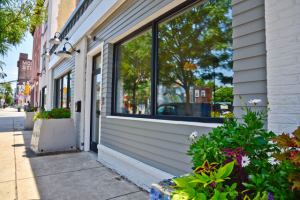 Scribe Video Center is extending the closure of our facilities until further notice
Event Type:
Workshop
Orientation
Screening
26 March 2020
Dear Friend of Scribe,
Hope you are keeping healthy. Scribe Video Center is extending temporary closure of our facilities until further notice. This is a social distancing precaution to prevent the possible spread of novel coronavirus COVID-19. No public programs - including workshops or screenings - will be held on site. Our program activities will either be offered on-line or will be postponed. All live studio programs broadcast on West Philadelphia community radio station WPEB will also be suspended through April 19. When new information becomes available about the safety of public gatherings, we will re-assess the resumption of program activities.
Programs that will be postponed include:
Orientation to Scribe
Produce and Host Your Own Radio Show
14 Week Production Workshop
Youth Workshop: Intro to Drone Videography
Producers' Forum - The Square Stories Trilogy
Producers' Forum - Lamb
Producers' Forum - Twilight Revelations
Producers' Forum - Adwa: An African Victory
All live, in studio broadcast programs on WPEB
In the weeks ahead, we will provide new start dates for these March programs. We will be closed to the public, which means no equipment will be rented. We also will need to reschedule access to editing stations.
The Scribe Video Center staff will be working remotely for the most part. You can reach us by our individual e-mails or through inquiry@scribe.org. We will attempt to answer e-mails and phone messages quickly during hours 10am to 6pm, Monday through Friday. We will also be updating our website with new information about program activities.
Again, Scribe Video Center will be closed until further notice. We are re-evaluating our April programs in the days ahead, but most probably the start dates of these programs will be delayed.
Stay healthy, stay focused and we'll get through this,
All best,
Louis Massiah