Storyville -Black Ballerina, a documentary-in-progress directed by Frances McElroy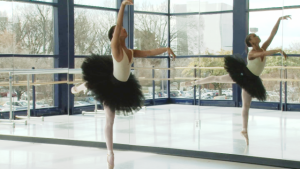 Friday, November 6, 2015 TIME: 7:00 PM
Location(s):
Scribe Video Center
4212 Chestnut Street
Philadelphia, PA 19104
The documentary BLACK BALLERINA tells the stories of black women of different generations, united in their passion for ballet, who confront racial barriers in pursuit of career opportunities. The film explores why there is still so little diversity in the overwhelmingly white world of classical ballet and stimulates a fresh dialogue about race, diversity and inclusion. The film is supported by the National Endowment for the Arts. Produced and directed by Frances McElroy. Running time approximately one hour.
Free Admission is made possible by FreeView, a program supported by