VIRTUAL WORKSHOP - Master Class with Vivian Vázquez Irizarry & Neyda Martinez: Constructing a Counter-Narrative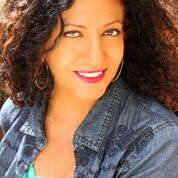 Monday, June 1, 2020, 7:00 PM – 9:00 PM
Location(s):
Scribe Video Center
3908 Lancaster Avenue
Philadelphia, PA 19104
Instructor:
Vivian Vázquez Irizarry & Neyda Martinez
Throughout the 1970's, fires consumed the South Bronx. Black and Puerto Rican residents bore the blame for the devastation even as they battled daily to save their neighborhoods.  Decade of Fire (2018) utilizes a cache of archival research and home movie footage to confront and challenge the rampant racially-charged stereotypes that served to dehumanize the residents of her community. 
Filmmakers, educators, and organizers, Vivian Vazquez Irizarry, Co-Director and Neyda Martinez, Producer will share the approaches they employed to lift the stories of the community's unsung heroes.  They will discuss the keys to working with authenticity and accountability in order to create a shared and collective filmmaking experience.
An educator and facilitator, VIVIAN VÁZQUEZ IRIZARRY ran educational and youth leadership development programs at the Coro Foundation, Bronxworks, and is currently the director of community-school partnerships at the New Settlement Community Campus. Vázquez Irizarry managed educational youth development models in GED completion and college access programs across New York City. A former member of the National Congress for Puerto Rican Rights, she is a member of 52 People for Progress, a community organization that saved her childhood playground and revitalized the South Bronx for the last 35 years.
NEYDA MARTINEZ is an Associate Professor at The New School's Media Management division of the School of Media Studies. As a producer of nonfiction film, her documentary credits include Decade of Fire and LUCKY. For over 5 years, she was part of the core team and was the lead communications strategist bringing public television's social-issue award-winning documentary series America ReFramed to national audiences. Additionally, Neyda also worked at POV for 7 years having supported the strategic campaigns of over 65 acclaimed films. For the Peabody award-winning PBS documentary series LATINO AMERICANS, she served as Director of National Engagement and as a consultant to a national initiative inspired by the program led by the American Library Association and National Endowment for the Humanities to engage communities and libraries across the U.S.  As a consultant, she's served Hachette Book Group USA, NYC's Mayor's Office of Adult Education, and WNYC and NPR's The Takeaway. She is on the board of directors of The Association of American Cultures, Women Make Movies and Bronx-based dance company, Pepatian. Prior board service includes of Third World Newsreel and NALIP/National Association of Latino Independent Producers. 
Co-sponsored with the Philadelphia Latino Film Festival.