Storyville: The Law In These Parts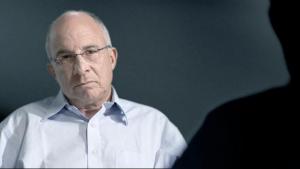 Thursday, September 12, 7:00 PM
Location(s):
Scribe Video Center
3908 Lancaster Avenue
Phialdelphia, PA 19104
Through archival footage and interviews with Israeli military judges, prosecutors and legal advisors, The Law In These Parts (Israel, 2012, 101 min) directed by Ra'anan Alexandrowicz unravels an intricate system of military control that symbolizes one of the most enduring and damaging conflicts of our time. The legal framework of Israel's occupation of the Palestinian territories is revealed in painstaking and precise detail by its architects. From establishing settlements in an occupied area to dealing with torture in interrogations to rationalizing parallel legal systems for Palestinians and Israelis, The Law in These Parts explores some of Israel's basic moral quandaries. DIRECTOR RA'ANAN ALEXANDROWICZ WILL BE PRESENT FOR A Q&A.
Preceded by Details in Corruption (2016, USA, 12:49) directed by Jamilla Wilson and Francesca Murphy and produced through the Documentary History Project for Youth Program. This film features citizens from Venezuela and Philadelphia who provide insight into the political and daily life in Venezuela and the US. They focus on the symptoms of government corruption such as lack of social justice, police brutality, and poverty.