Producers' Forum - Tribal Justice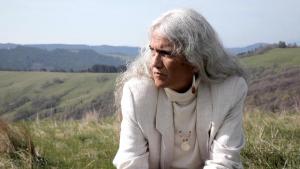 Location(s):
Lightbox Film Center
3701 Chestnut St.
Philadelphia, PA 19104
Event Type:
Producers' Forum
Screening
Tribal Justice, directed by Anne Makepeace (USA, 2017, 83 min)
at International House Philadelphia, 3701 Chestnut Street, Philadelphia
PURCHASE TICKETS HERE
ANNE MAKEPEACE IN PERSON
Tribal Justice is a feature documentary about the efforts of tribal courts to create alternative justice systems based on their traditions. In California, two Native American women are leading the way. Abby Abinanti, a fierce, lean elder is Chief Judge of the Yurok Tribe on the northwest coast, and Claudette White, Chief Judge of the Quechan Tribe in the southeastern desert, are creating innovative systems that focus on restorative justice in order to keep tribal members out of prison, prevent children from being taken from their communities, and stopping the school-to-prison pipeline.
The Tribal Justice screening will be followed by a panel discussion on tribal courts and peacemaking with panelists:  Anne Makepeace, the filmmaker, Maggie McKinley (Fond du Lac Band Ojibwe), Assistant Professor of Law at Penn Law School and an expert in constitutional law and federal Indian law, and Shawn Watts (Cherokee), Lecturer in Law at Columbia Law School, founder of the Peace Making Clinic, and consultant to local tribes in the development of peacemaking courts.
ANNE MAKEPEACE, writer, producer, director, has been making award-winning independent films for more three decades. Her previous films include We Still Live Here, about the return of the Wampanoag language, won many awards including the Moving Mountains Award at Telluride Mountain Film Festival.  She has premiered three films at Sundance, won seven Cine Gold Eagles, an Emmy for Robert Capa in Love and War, and top awards from Full Frame and many others.
THIS SCREENING IS CO-SPONSORED WITH THE UNIVERSITY OF PENNSYLVANIA LAW SCHOOL AND THE FILM AND MEDIA ARTS DEPARTMENT OF TEMPLE UNIVERSITY. 
Cost:
$10, $8 Students/Seniors, $5 Scribe and IHP members