Producers' Forum: Sky Hopinka with maɬni – towards the ocean, towards the shore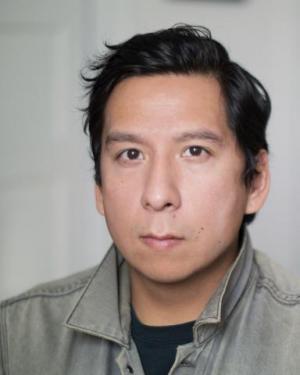 Thursday, October 15, 2020 7:00 PM
Event Type:
Screening
Producers' Forum
$8 General Admission, $5 Scribe Members
maɬni – towards the ocean, towards the shore (USA, 2020, 82 min)
In this poetic and experimental documentary, we follow Sweetwater Sahme and Jordan Mercier as they meditatively explore their worlds, contemplating the afterlife, rebirth, and the spirit world.  Spoken mostly in Chinuk Wawa, a language indigenous to the Columbia River Basin, their stories are departures from the Chinookan origin of death myth, with its distant beginning, connections to nature and the cycles of life.
Sky Hopinka (Ho-Chunk/Pechanga) was born and raised in Washington and spent a number of years in California and Oregon. In Portland he studied and taught Chinuk Wawa. He received his BA from Portland State University in liberal arts and his MFA in film, video, animation, and new genres from the University of Wisconsin–Milwaukee. He currently teaches at Simon Fraser University in Vancouver, British Columbia.
PRODUCERS' FORUM SCREENINGS SUPPORTED BY THE NATIONAL ENDOWMENT FOR THE ARTS, PHILADELPHIA CULTURAL FUND AND PENNSYLVANIA COUNCIL ON THE ARTS.
If you're a Scribe member, use code 'scribemember' at checkout. If you're a student or senior, use code 'student'.
Cost:
$8 General Admission, $5 Scribe Members