Master Class with Hans Charles: Shooting While Black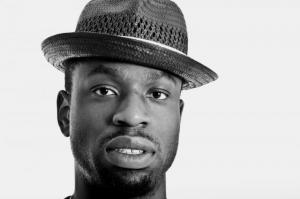 Thursday, October 18th, 7:00 PM - 9:00 PM
Location(s):
Scribe Video Center
3908 Lancaster Avenue
Philadelphia, PA 19104
Led by professor and filmmaker Hans Charles, this master class will explore defining a Black aesthetic in cinematography specifically and film in general. The class will explore the historical limitations and currently possibilities of technology in defining a Black approach to cinema. Using Black culture and influence as springboard and systems map,  he seeks to create and define a place for Black cinema  amongst other more traditional Black art forms. Hans Charles is the Emmy-nominated cinematographer for the documentary 13th.  His latest work includes shooting the documentary Mr. SOUL!, the short film Myself When I am real, and feature length narrative film, 1 Angry Black Man.  His upcoming work includes a documentary about the super rap group Wu-Tang Clan.
Hans Charles is an Emmy-nominated cinematographer, professor, and filmmaker with over ten years of experience in the film industry.
Charles has shot for a range of directors including Spike Lee, Ava DuVernay, Nefertite Nguvu, Salim Akil, Gloria LeMort and countless others. Charles' films have won a BAFTA (British Academy Film Award), a Peabody Award and several Emmy Awards, and have been nominated for an Oscar, and an Independent Spirit award.  His projects, including the film 13th, have screened at festivals all over the world including The New York Film Festival, The Urban World Film Festival, the New York City Latino Film Festival, OutFest, the Los Angeles Film Festival, the Zanzibar Film Festival, the BlackStar Film Festival, and on Netflix, HBO, ESPN, and Hulu.
Charles created and hosts a weekly film podcast with his creative partner Menelek Lumumba called the Back of the Theater. His latest work includes the feature length film directed by Lumumba call 1 Angry Black which premiered at the Blackstar Film Festival in 2018,  Mr. Soul!, a documentary film on Ellis Haizlip and his legendary TV show SOUL!, is directed by Melissa Haizlip and Sam Pollard, and currently in production a documentary about legendary hip-hop group Wu-Tang Clan directed by Sacha Jenkins (Fresh Dressed, Word Is Bond, Rapture).   Charles is also a principal partner at Align Pictures with co-founders/producers Caroline Onikute and Cordielle Street.