Web-Series Showcase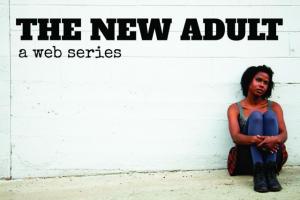 Friday, February 23, 2018 7:00pm
Location(s):
Scribe Video Center
4035 Walnut St.
Philadelphia, PA 19104
Resistance: the battle for philadelphia directed by M. Asli Dukan
The New Adult directed by Katherine Murray-Satchell
Bailout directed by Sara Zia Ebrahimi
Pilots for New Webseries Produced through Scribe's Webadelphia Workshop 
Resistance: the battle for philadelphia, featuring two new episodes of a six-part, speculative fiction, web series that introduces the audience to a world where a clandestine collective of Philadelphia residents mobilize to resist police violence and the authoritarian government embedded in their city.
The New Adult is about Amber, a 30-something year old woman who has recently been kicked out of her parents' house, and is now forced to learn how to live on her own. This award-winning 6-part series follows her trials and failures in living independently, while also struggling to maintain her relationships.
Bailout is set during the financial collapse of 2009. Shay, an Iranian-American woman living in Philadelphia, struggles to hide her own financial entrapment in the most American of traditions—credit card debt—with her family members who each harbor their own untold secrets.