Storyville: Where's Daddy?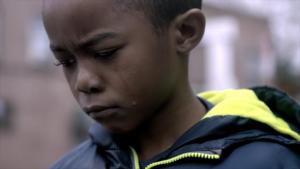 Friday, June 15, 2018 7:00pm
Location(s):
Scribe Video Center
3908 Lancaster Avenue
Philadelphia, PA 19104
Where's Daddy? (USA, 2017, 106 min.) directed by Rel Dowdell
Using a mixture of narrative and reporter style interviews, "Where's Daddy?" candidly and fearlessly explores how the child support system affects the African-American family structure to detrimental outcomes, especially when it pertains to the African-American male. 
Rel Dowdell is a screenwriter, producer, director and educator. Born and raised in Philadelphia, he graduated from Fisk University and earned an MFA from Boston University. He produced and directed two independent feature length films, Train Ride and Changing the Game. Where's Daddy? is his first foray into documentary.