Storyville: An Evening with UPENN CAMRA Fellows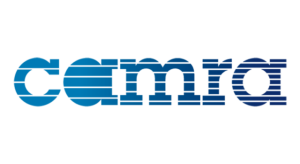 Friday, October 27, 7:00 PM
Location(s):
Scribe Video Center
4035 Walnut Street
Philadelphia, PA 19104
Four undergraduate fellows from the University of Pennsylvania's interdisciplinary CAMRA (Collective for Advancing Multimodal Research Arts) will present short documentary films on local social issues. 
Featuring:
Walking Wounded (5 min) by Tshay Williams
A short video about Black women, public space and Philadelphia. Using women's experiences, the film explores street harassment from the intersection of race and gender.
A City Divided: Philadelphia's Energy Hub (16 min) by Christopher Kao
Short documentary about controversies around turning Philadelphia into a so-called "energy hubby building new pipelines and expanding existing infrastructure.
Public Heart (9 mins) by Claudia Romano
Two female public artists in Philadelphia describe what public art means to them. Although they practice radically different kinds of art, the similarities between how they conceptualize public art is apparent.
They Tried to Bury Us (35 mins) by Farrah Rahaman
They Tried to Bury Us focuses on the politics of self-determination and food (in)justice in Philadelphia.