Producers' Working Group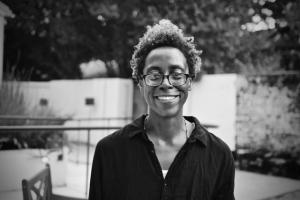 6 four-hour sessions – Saturdays, March 31, April 7, 14, 21, May 5, 19, 12:30 pm - 4:30 pm
Location(s):
Scribe Video Center
4035 Walnut Street
Philadelphia, PA 19104
Producers' Working Group
The Producers' Working Group is a collaborative production workshop for filmmakers who are in the midst of a larger film projects. The workshop is designed to help you complete primary shooting and prepare your materials for post- production. Sessions will focus on production planning, cinematography techniques and sound recording strategies. The goal is to share resources, dialog, work together, cultivate a strong cohort, and complete principal production. *Basic Media Management and *Paper Cuts Workshops recommended as important supplements to this workshop. Discounts offered to participants.
Prior to registration, prospective Producers' Working Group participants are asked to submit a brief description of their project (treatment or shooting script) and the status of the project.
Cost:
$260, $235 Scribe members