Producers' Forum - Sighted Eyes|Feeling Heart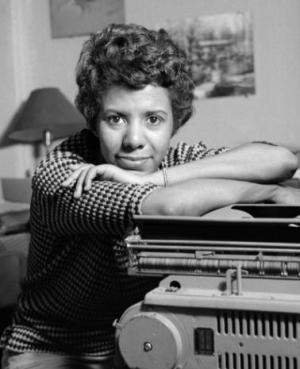 Wednesday, March 14, 2018 7pm
Location(s):
Lightbox Theater
International House
3701 Chestnut Street,
Philadelphia, PA
Event Type:
Screening
Producers' Forum
Scribe Video Center is thrilled to present  Sighted Eyes|Feeling Heart directed by Tracy Heather Strain (USA, 2017, 118 min)
In the late 1950s, Lorraine Hansberry wrote "A Raisin in the Sun," a play about the struggles of an ordinary Black family on Chicago's South Side, and became the first female African-American playwright to be produced on Broadway. Nearly six decades later her acclaimed, groundbreaking play remains a beloved theatrical jewel, but the fascinating story of its author is not widely known.
In Sighted Eyes|Feeling Heart, award-winning filmmaker Tracy Heather Strain explores the influences, life and work of this passionate writer and civil-rights advocate. Through interviews with those who knew her best, rare archival material, and the journals of the writer herself, Sighted Eyes|Feeling Heart, creates a nuanced portrait of an activist and artist whose words and ideas are as relevant today as they were when she first wrote them.
Tracy Heather Strain has produced and directed several documentaries including films for PBS including Unnatural Causes: Is Inequality Making Us Sick?, I'll Make Me a World: A Century of African-American Art. and the American Experience Series', Race: The Power of an Illusion.  She is a co-founder of The Film Posse, a creative services studio and consulting firm in Boston, MA. A graduate of Wellesley College and Harvard Graduate School of Education, she also serves a Professor of the Practice in Media and Screen Studies at Northeastern University.
Cost:
$10, $8 Students/Seniors, $5 Scribe and IHP members