Community Visions Retrospective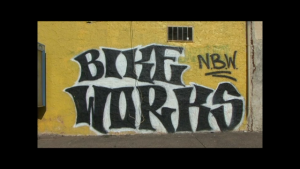 Sunday, March 18th 12:30pm
Location(s):
Institute of Contemporary Art
University of Pennsylvania
118 S. 36th Street
Philadelphia, PA 19104
Since 1990, Scribe Video Center has guided over 150 community and activist organizations through the production of short documentaries and neighborhood portraits. The work created by the program is a powerful way to document community concerns, celebrate cultural diversity, and comment on the human condition. Community Visions is a part of Scribe's mission to explore, develop and advance the use of multimedia technology as artistic tools for social change.
Under the Baobab Tree (2006, 16:37)
PASCEP is a 42-year-old, all volunteer education and outreach program that was created to make Temple University more responsive to the African American community in North Philadelphia where the University is based. This video is a celebration of the history and the influence PASCEP has had and all the incredible artists and educators who have come through this institution's doors. 
Stolen Dreams II (2013, 26:41)
Through this film, Youth Art & Selp-Empowerment Project (YASP) breaks down the myth that trying youth as adults is a real solution to violence, and shows instead the ways that youth and violence and youth incarceration are actually two pieces of the school-to-prison and school-to-grave pipeline.
Bikes Work by the Neighborhood Bike Works (2008, 20:31)
In West Philadelphia, youth are building bikes and breaking stereotypes at Neighborhood Bike Works, a non-profit where youth recycle old bikes as they acquire technical expertise and improve their bike riding skills.